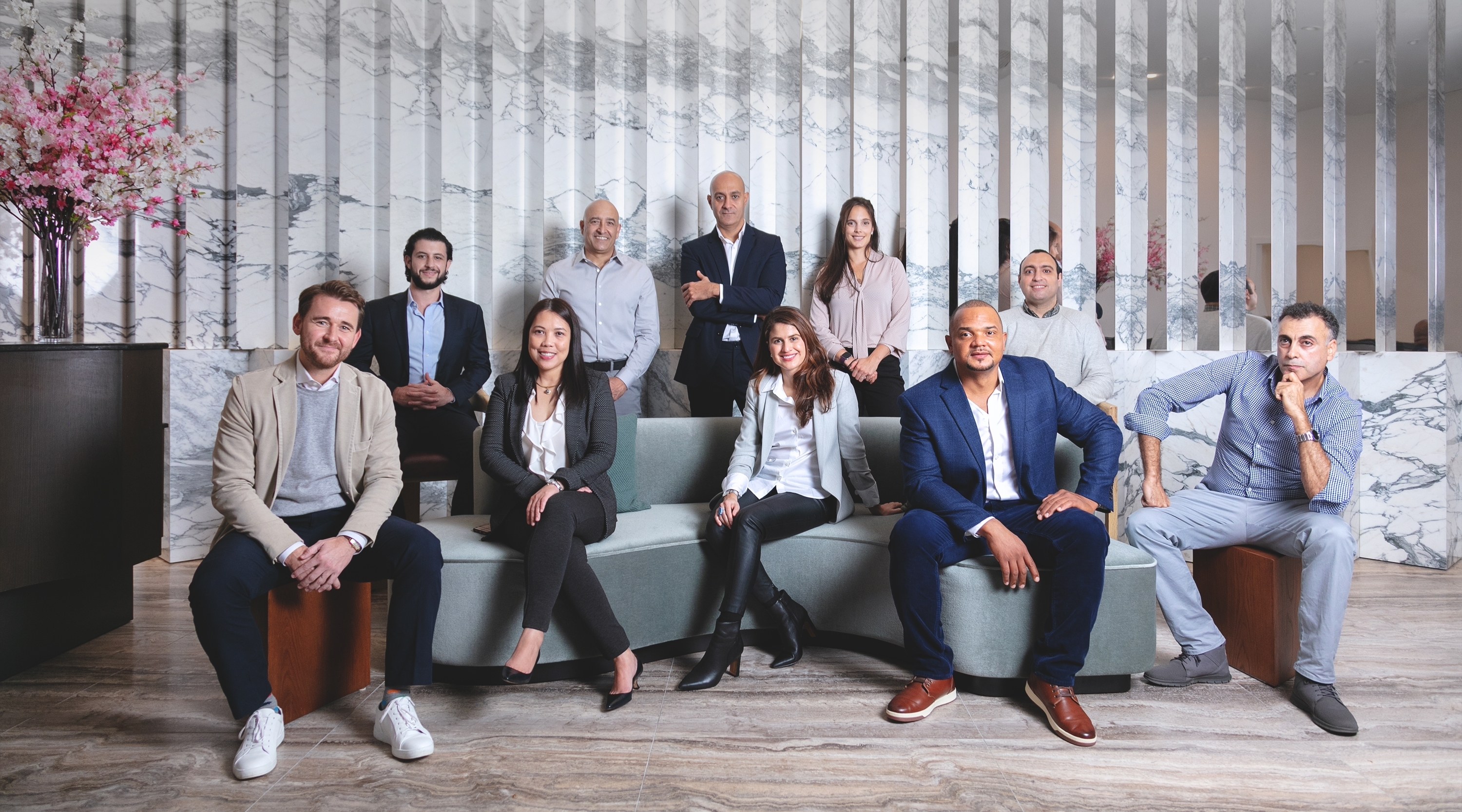 Our mission is simple: to do quality work with quality partners.
Confidence, collaboration, trust, and integrity are at the core of our mission and form the basis of every project we develop. These values characterize not only our external relationship with partners but also describe our internal team ethos.
We are a close-knit family of professionals with diverse backgrounds and wide-ranging skills that encompass acquisition, law, development, architecture, and construction. We believe everyone who walks through our door—whether team member or client—deserves equal respect and attention.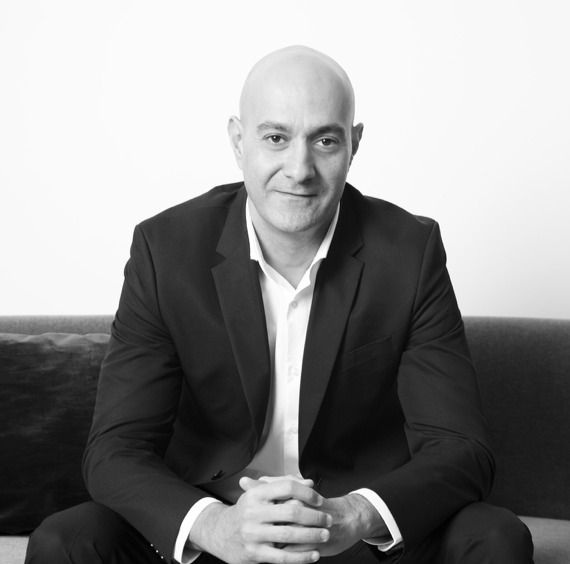 Shlomi Avdoo
Principal & Founder
Having built Avdoo & Partners from the ground up, Shlomi Avdoo's vision and drive have enabled him to build an industry leading development firm in New York City.
Over Shlomi's esteemed career, that exceeds 20 years in real estate, he has demonstrated his great love for the industry and a passion for collaborating with a multitude of partners to develop projects that create a positive impact on both the neighborhoods and communities he sets out to work in.
Shlomi personifies Avdoo & Partners commitment to designing and building quality projects with great craftsmanship. He believes in developing strong relationships and operating with the utmost integrity in working with his partners, contractors, and community. Shlomi directs all aspects of the company's acquisitions, strategic development, financing, construction, and marketing. He has deep expertise and understanding of the entire development cycle and has a reputation for having the ability to analyze and develop structures to facilitate complex real estate transactions.
Shlomi holds a JD from Touro University's Jacob D. Fuchsberg Law Center, as well as Bachelor's in Economics, and is a member of the New York State Bar. During his spare time, Shlomi enjoys volunteering with Project Sunshine, a non-profit organization that sends trained volunteers into hospitals to provide companionship and deliver enrichment programming to pediatric patients and their families.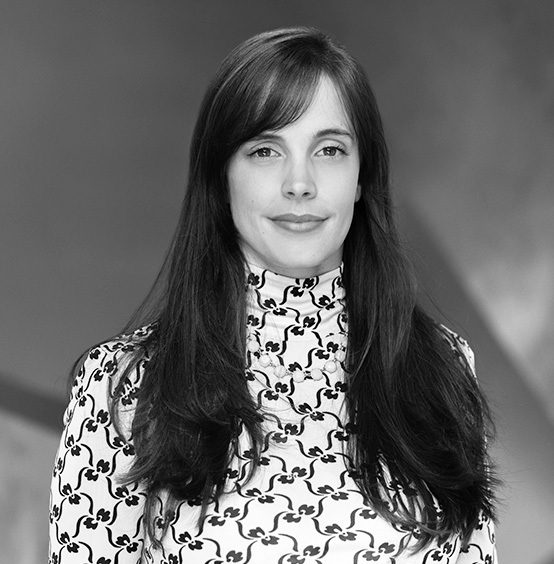 Krystyn Gatto
Principal
Krystyn Gatto has obtained a breadth of experience in multiple facets of the real estate industry over the past 12 years. Having entered the industry in commercial leasing, she then shifted to asset management and on to development. Prior to joining Avdoo & Partners, she spent time at both Colliers International and SL Green Realty. With Krystyn's experience comes a tenacity and dedication to excellence for all projects in which she is engaged.

At Avdoo & Partners, Krystyn is involved with acquisitions, investor relations, pre-development, project marketing, development, leasing, and sales. Having a hand in nearly every element of the development cycle allows her to build upon her expertise and deploy her strategic knowledge into each project and partnership Avdoo & Partners takes on.

Krystyn holds a Master's in Real Estate Development from New York University, as well as a Bachelor's in Business and Entrepreneurship from Mount Royal University.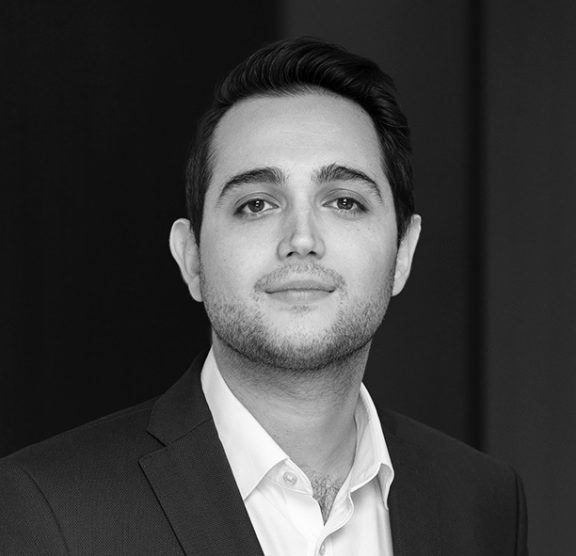 Jonathan Lavian
Managing Director of Acquisitions
As the Managing Director of Acquisitions, Jonathan Lavian oversees Avdoo & Partners' equity and debt investments, and is responsible for sourcing, structuring, and executing the firm's acquisitions. Prior to joining Avdoo, Jonathan spent 6 years working in acquisitions at Naftali Group, where he played a pivotal role in the acquisition and execution of over $600 million of investments across 1.5 million buildable square feet in New York City. Jonathan was involved in acquiring and executing some of the most successful residential condo projects of the past cycle, such as 200 East 83rd Street and the Bellemont at 1165 Madison Avenue.
While at Naftali, Jonathan spearheaded the firm's expansion into the South Florida market, where he was involved in the acquisition of over 3 million square feet of development in a two-year span. Before his time at Naftali, Jonathan began his career at Berko & Associates, a commercial real estate brokerage where he originated and closed over $200 million of transactions across both equity and debt.
Jonathan graduated from Baruch College with a BA in Economics. He is involved with several organizations such as the Iranian American Jewish Federation of New York, the Jewish National Fund, and Young Jewish Professionals.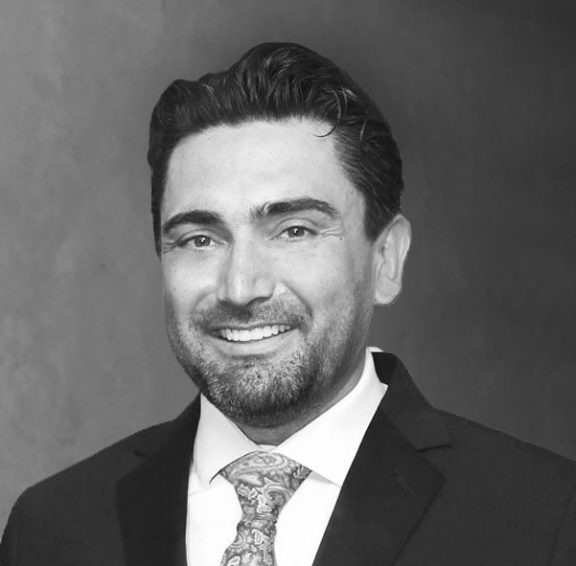 Cagri Kanver
Vice President of International Relations
Cagri Kanver has an extensive and diverse real estate background. With deep ties in the United States, his home country of Turkey, and beyond, Cagri is able to facilitate strategic alliances for Avdoo & Partners.
Having begun his career as an architect, Cagri worked on a myriad of high profile, scaled projects in several of the world's gateway cities. Eventually he shifted to the development and investment side of the business where he has since flourished. His unique background of both technical and business experience gives him a unique perspective when facilitating business alliances. Cagri is often called the match maker as he exercises his unrivaled ability to facilitate synergistic business relationships.
At Avdoo & Partners Cagri oversees international business development with strategic partners, investors, and suppliers. His ability to raise capital and structure mutually beneficial relationships with numerous partners makes him a critical member of the senior management team.
Cagri holds a Master's in Architecture and a Master's in Business Administration from the University of Houston.
Gabriela Cortiñas-Pagés
Marketing Manager
Gabriela Cortinas brings over 6 years of design, marketing, and business strategy experience to Avdoo & Partners. Having entered the real estate industry after working in branding and interiors, she has a unique and multifaceted perspective that is rare in our line of work. Prior to joining Avdoo & Partners, she spent time at both HBC's Saks Fifth Avenue and Selina Hospitality Group, where she gained a very diverse skill set in everything from design, production, and material selection & procurement to strategy and public relations.
At Avdoo & Partners, Gabriela is involved with project marketing, branding, advertising, PR, design, pre-development, and investor relations. Being able to work both on a company and project level allows her to develop her expertise and utilize her strategic knowledge in every project.

Gabriela holds a Master's in Real Estate Development from Columbia University, as well as a Bachelor's in Business Administration in Strategic Design and Management from Parsons School of Design.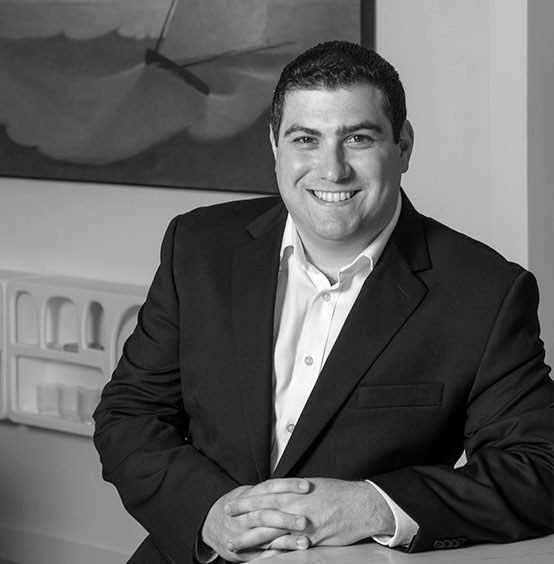 Jonathan Pivovarov
General Counsel
Jonathan Pivovarov brings over 10 years of experience in construction, new development, and real estate law to Avdoo & Partners. Jonathan is involved in acquisition contract negotiation, condominium offering plan preparation, financing, leasing, and dispositions, serving as internal counsel for Avdoo & Partners.
His wealth of knowledge comes from working at prestigious firms including Romer Debbas, Goldstein Hall, Gallet Dreyer & Berkey, and Marans Weisz & Newman LLC.
Jonathan holds a JD in Real Estate Law from Brooklyn Law School, as well as a Bachelor's in Business Administration in Real Estate, Economics and Finance, Law, and Policy from The City University of New York - Baruch College.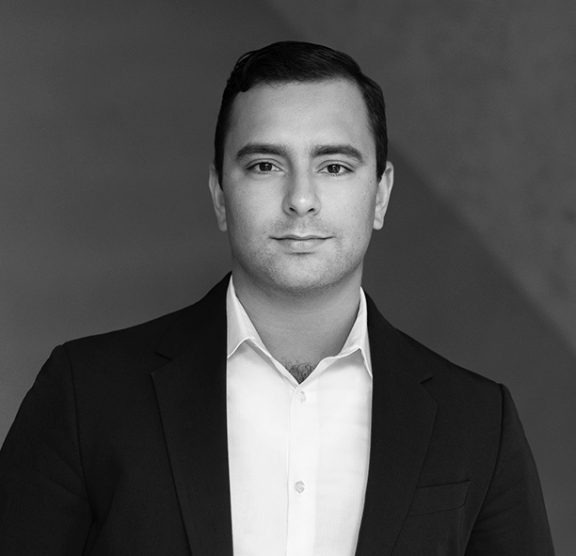 Elliot Elmann
Senior Analyst
Elliot Elmann brings with him a well-founded educational and professional background steeped in the Commercial Real Estate space. With a deep understanding of fundamentals and a wide range of exposure to different markets and asset types, Elliot plays an integral role in developing and monitoring the underwriting process for new and portfolio properties. His keen eye for detail ensures that each opportunity is thoroughly vetted and allows him to provide sound analyses which has quickly made him an integral member of the Avdoo team.
Elliot focuses on acquisitions, capital sourcing & investor relations, underwriting, budgeting, project and portfolio financing, and development efforts on behalf of Avdoo & Partners. His prior experience in CRE corporate banking, with a focus on senior and mezzanine debt, as well as in residential and mixed-use development, has provided him with the capabilities needed to conduct analysis from the lens of investors and lenders, spanning the entire stack, and in turn increasing the odds of successful cradle to grave investments.
Elliot holds a Bachelor of Business Administration with a Major in Finance, and a concentration in Real Estate, and a Minor in Economics, from Baruch College through the Dean's Scholarship Program.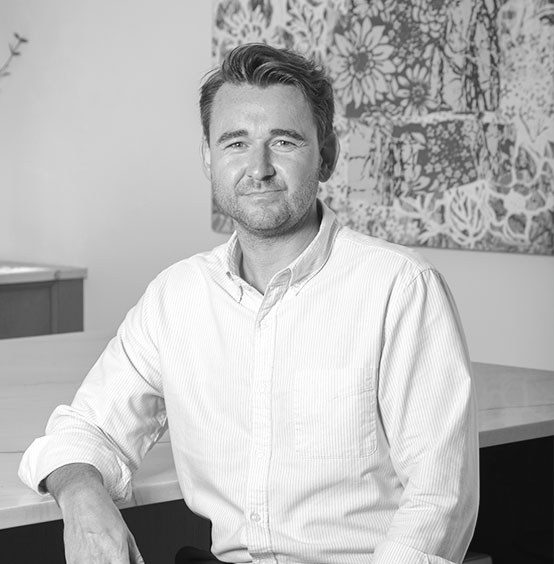 Ashley Ambrose
Director of Real Estate Acquisitions
Ashley Ambrose brings more than 13 years of experience in a corporate setting to Avdoo & Partners. Starting his professional career in London, and developing client bases in Los Angeles, Las Vegas, and New York City, has allowed Ashley to bring an international and relationship driven approach to his work.
Ashley is involved in relationship management, financing, acquisitions sourcing, negotiation, and closing. His extensive experience in business development and hospitality makes it possible for him to analyze deals and determine value through multiple perspectives.
Ashley holds a Bachelor's in Business Management and Marketing from London Metropolitan University.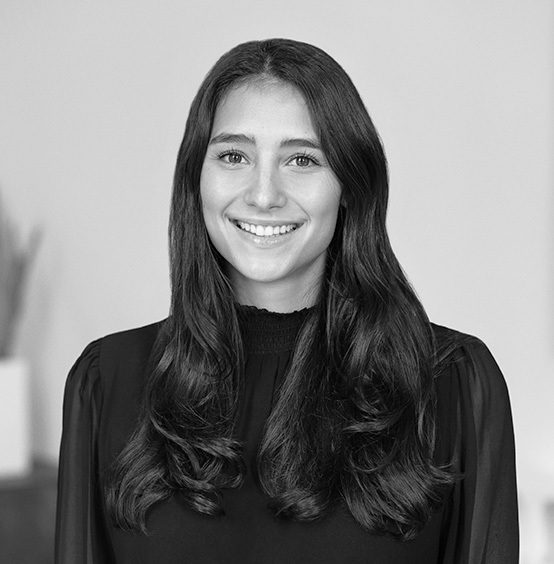 Emily Goldberg
Development Associate
Emily Goldberg spent 5 years working in lender services prior to joining the development team at Avdoo & Partners. Her unique expertise managing due diligence, estimating, and scheduling for high-end residential, commercial, mixed use, and industrial developments makes Emily a valuable addition to the firm.
Emily is involved in all aspects of the development cycle including acquisitions, pre-development, investor relations and financing. Emily's experience monitoring construction loans on behalf of debt and equity lenders, managing relationships, and leveraging multiple stakeholders makes it possible for her to thoroughly understand the development process and be able to identify and solve for obstacles along the way.
Emily holds a Bachelor of Arts with Major in American Studies and Minor in Writing, Rhetoric and Media Arts from Trinity College, as well as a Certification in Buildings and Construction from NYU.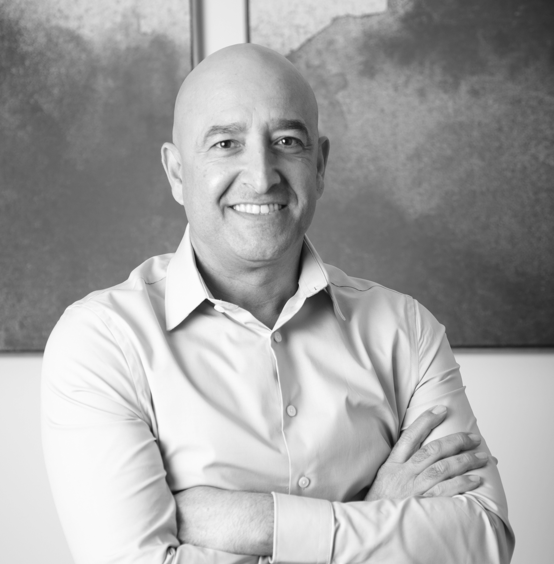 Shay Shemesh
Senior Vice President of Construction
Shay Shemesh has been involved in the acquisition, design, filing, and construction of over 2,000,000 square feet of retail and residential real estate since the start of his career in New York real estate in 2006. He has extensive construction experience to plan, build and manage projects of all sizes, scopes, and complexity levels. As SVP of Construction, Shay oversees all aspects of construction for the entire Avdoo & Partners portfolio. Shay manages pre-development site work, budgeting, operations, quality control and delivery.
Shay holds a degree in Economics with a concentration in Financial Markets.
Jason Hakim
Senior Development Project Manager
Jason Hakim has served in the capacities of Field Superintendent, Assistant Project Manager and Project Manager for several reputable firms over his 8 years of experience in the real estate development industry. Prior to joining Avdoo & Partners, Jason worked for CM & Associates as the Project Manager for 221 West 29th Street, a 102,000 square-foot, 21-story residential development consisting of 96 residential apartments and a retail component. Jason brings deep project management skills and experience in pre-construction planning, budget development, scheduling, contract procurement, trade coordination, execution, and close-out.

Jason holds a Bachelor of Science in Real Estate with a concentration in Construction Management from New York University.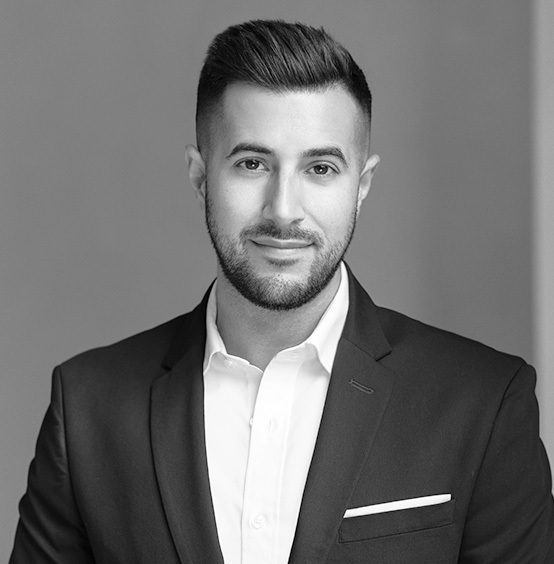 Jon Bruno
Senior Development Project Manager
Jon Bruno is a registered architect with over 9 years of experience in New York City architecture, design, and construction. Jon spent the first 7 years of his career at CallisonRTKL managing projects for several internationally recognized luxury and specialty retail brands. His technical expertise, attention to detail, and project management skills make him a valuable resource to the firm.
Jon brings with him an extensive knowledge of core and shell and luxury interiors construction, along with his more recent experience in due diligence, budgeting and estimating, and scheduling. Jon brings a deep understanding of the entire development cycle which allows him to execute projects at the highest level.
Jon holds a Bachelor of Architecture from Syracuse University and maintains his architecture and Real Estate Salesperson license in New York State.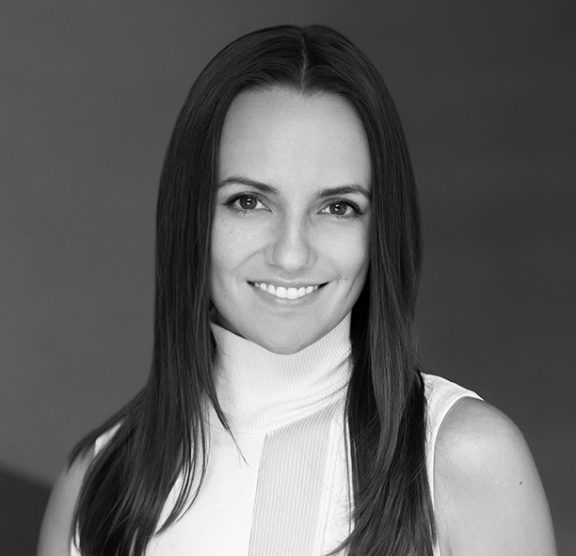 Britt Hodges
Development Project Manager
Britt Hodges is a registered architect with over 8 years of experience in real estate development and design. Prior to joining Avdoo, Britt worked as a Project Manager for Alloy Development, where she oversaw large-scale, mixed-use projects from acquisition and entitlement to design and construction. Her experience also extends to her time in Paris with Pritzker prize winning architect, Shigeru Ban, where she was involved with the design of luxury interiors, large-scale office headquarters, multifamily, and performing arts projects, which honed her eye for design.
As an architect, she has designed and managed everything from ultra-luxury interiors and condo conversions to 1 million square feet of mixed-use new construction. She has extensive experience in acquisitions, underwriting, feasibility studies, zoning, and due diligence. Britt's comprehensive knowledge of the development cycle and attention to detail enables her to effectively manage the highest quality and complexity of projects.
Britt holds a Master's of Architecture from University of Kansas, and graduated Summa Cum Laude. She is a Forefront Fellow with Urban Design Forum, and is a licensed Architect.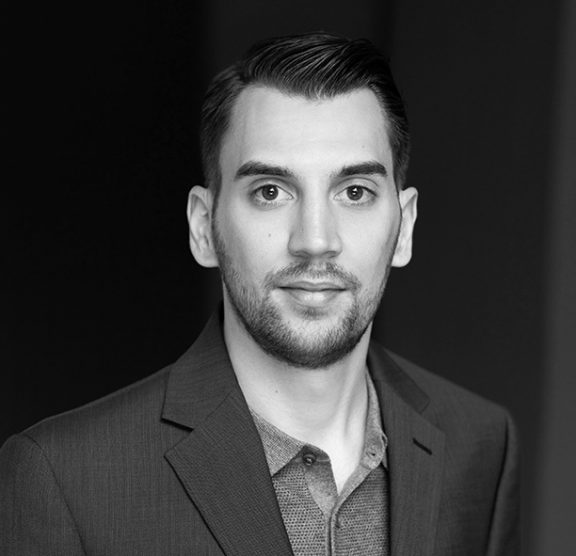 Steve D'Amaro
Development Project Manager
Steve D'Amaro is a Development Project Manager at Avdoo & Partners with more than a decade of construction management experience focused on ground-up luxury & high-rise residential, as well as mixed-use. Steve has successfully managed the completion of over 800,000 square feet in New York City, representing over half a billion dollars in construction billing. This experience includes projects by acclaimed architecture firms including Robert A.M. Stern (RAMSA), Morris Adjmi, Woods Bagot & ODA.
Steve is experienced in bidding, requisitions, contracts, operations, coordination, quality control & logistics. Prior to joining Avdoo, Steve worked at Ryder Construction for 6 years. He has helped develop many tools and processes for the successful management of complex construction projects. Steve particularly enjoys the strong relationships he has developed throughout the industry. He is passionate about the inherent complexity in assembling all the parts, pieces & people needed to successfully execute a new project that defines neighborhoods and skylines.
Steve holds a Bachelor of Science from the New York Institute of Technology where he also received his M.B.A. & Graduated with Distinction.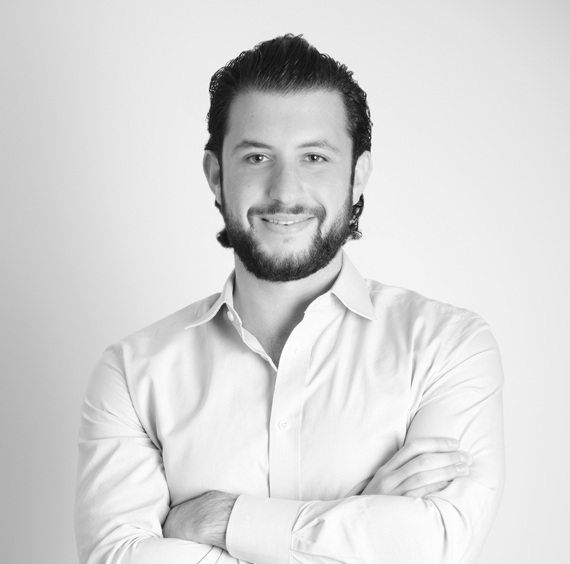 Justin Frank
Project Manager
Justin Frank joined Avdoo & Partners in 2020 and assists in all aspects of the firm's pre-development and development phases. Justin currently works on Saint Marks Place, assisting with construction management, buyouts, and trade coordination. Prior to joining Avdoo & Partners, Justin worked at First Service Residential as a Property Manager supervising multiple capital improvement projects.

Justin holds a Bachelor's in Advertising Management & Media from Michigan State University.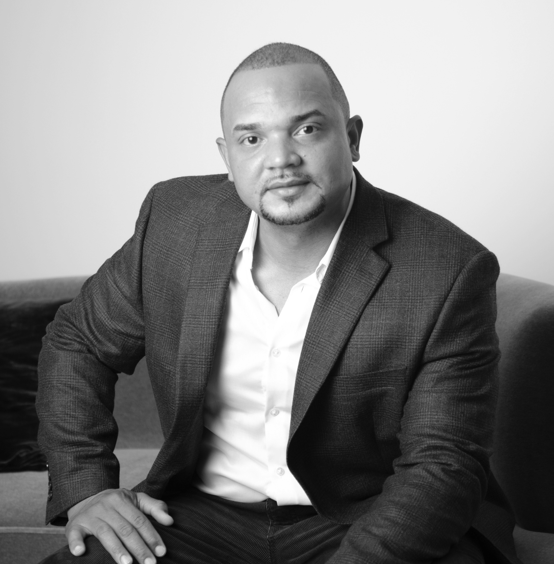 German Mota
Senior Construction Manager
German Mota began his career in New York real estate in the plumbing and mechanical industry before joining Avdoo & Partners in 2010. German brings unparalleled commitment and exemplifies professionalism. He has successfully completed the planning and construction management for over a dozen Avdoo & Partners Projects, including the company's two recently completed signature projects, 10 Lenox in Manhattan, a co-development with Second Canaan Baptist Church, and 20 Old Fulton Street in DUMBO Brooklyn, the new flagship home for international tenants Arabica and Tsuta.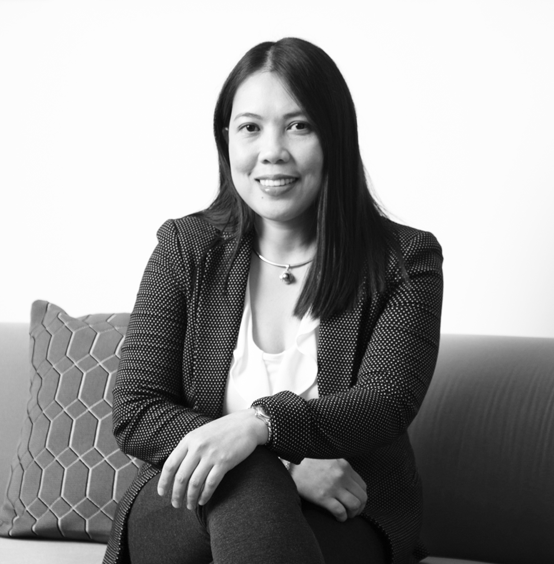 Aureen Mascarinas
Senior Accounting Manager
Aureen Mascarinas oversees all accounting activities including cash management, budgeting, and financial reporting for Avdoo & Partners. Earlier in her career, Aureen worked for Ernst & Young and as Chief Accountant for several large corporations both in the Philippines and the US.

Aureen holds a Bachelor of Science degree in Accounting and is currently pursuing her CPA degree. She is a four-time recipient of the Academic Scholar Award.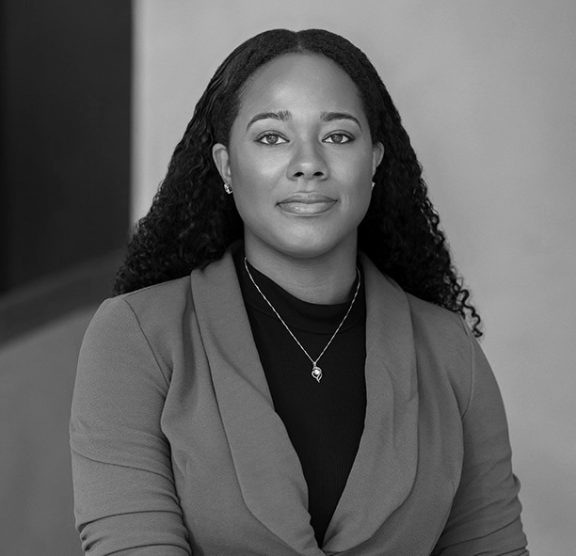 Sharon Williams
Junior Accountant
Sharon Williams became an associate of Avdoo & Partners and joined the accounting team in 2022. She assists in all general accounting activities including Accounts Payable, Bank Reconciliation, and Monitoring Receivables & Project Costs. She also assists with providing Financial Reports, Budgeting, and maintaining Project Related Records.
Prior to arriving at Avdoo & Partners, Sharon worked as an Administrative Assistant at ASA college and the Director of Quality Assurance at Sell Calculators, where she maintained and organized all operating systems and methods to increase productivity and efficiency.
Sharon holds a Bachelor of Science from SUNY Plattsburgh, where she double majored in Accounting & Business Administration. She is a member of the Honor Society and the American Institute of Professional Bookkeepers, where she received certificates in Mastering Adjusted Entries, Depreciation, Payroll, Internal Controls, Fraud Prevention & Inventory. Currently she is pursuing her Master's in Accounting from Western Governors University.